Curan Complete
The Curan Complete is a catheter with an integrated urine collection bag for when there is no toilet nearby, when there is limited mobility or when there is a need for extra hygiene, such as in the case of recurrent urinary tract infections. The Curan Complete comes in a compact version with a urine collection capacity of 1,000 ml.
The catheter is ready to use and is packaged in 100% no-touch packaging with 'Introducer tip', a protective insertion tip. The Introducer tip is used to bypass the bacteria at the beginning of the urethra, so that these bacteria are not brought into the body with the catheter.
The catheter has a comfortable hydrogel coating that remains smooth and flexible during insertion and removal of the catheter. The coating does not dry out, even if more time is needed to catheterise. The Curan Complete is suitable for both women and men.
The main advantages:
Safe and hygienic catheterisation with Introducer tip
Direct and smooth insertion with hydrogel coating
Discreet 100% no-touch packaging
Complete system with leakproof urine collection bag
Prevents the development of recurrent urinary tract infections
Recyclable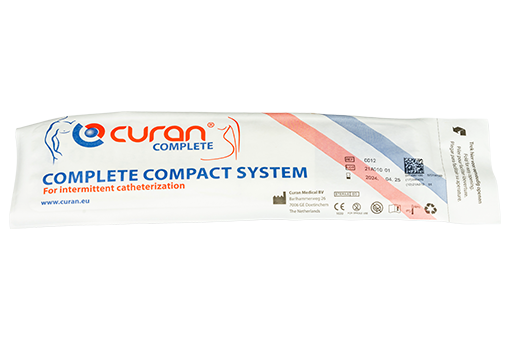 "The Curan Complete is easy to use and gives me more freedom."
Hans de Vries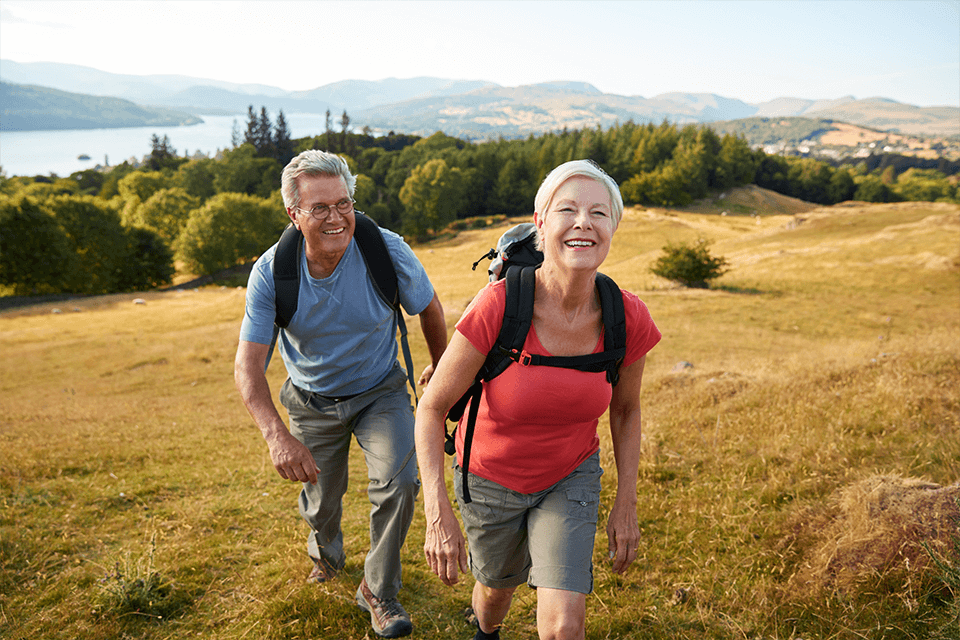 Maximum quality and safety
In its development of catheters, Curan promotes maximum quality and safety. The safety and performance of our catheters have been tested, evaluated and documented extensively. We guarantee the same reliable experience at any moment of use. Additionally, our catheters are equipped with advanced techniques reducing the risk of urinary tract infections. Our Blue Grip® insertion guide is a great example. This insertion guide is a convenient aid for men, allowing the contact-free insertion of a catheter. This is more hygienic and therefore reduces the risk of infections. Our products are covered by a CE Certificate and ISO13485 Certification; an official recognition that we, as a manufacturer, only place safe medical appliances on the market.

Would you like to request a sample package?
Are you curious about the advantages of this product? Ask for a free sample package from one of our Dutch distributors. After your request, the distributor will contact you.
Specifications
Size of collection bag

1.000 ml

Type of catheter

Intermittent
Additional Information
Guaranteed leak-proof collection bag
Comes with hydrogel coating
Smooth, polished eyelets to prevent irritation and risks during insertion
Free from aggressive softening agents
Information for professionals
Product code
CC12 Curan Complete 1000 ml collection bag and Introducer tip

Size
CH 12

Packaging
Box of 30

Color code
White

Product code
CC14 Curan Complete 1000 ml collection bag and Introducer tip

Size
CH 14

Packaging
Box of 30

Color code
Green
More Curan catheters
The comfort, ease of use and innovation of our products make them stand out from the crowd. We have a number of varieties available in various styles. Varied but always with a common goal: to stop your bladder problem from getting in the way of you living your life the way you want.